Hotel
There is a room block available for conference attendees at a reduced rate at the Courtyard by Marriott. All attendees of QCD Evolution 2022 must make reservations for the hotel of their choosing. We put here some options for hotels that are within walking distance, and others that require a car to get from the hotel to the conference venue. We encourage all to make your reservations as soon as possible.

The Graduate Hotel (walking 10min)
Oakhurst Inn (walking 10min)
Courtyard by Marriott Charlottesville Medical Center (walking 12min)
Residence Inn Charlottesville Downtown (drive 8min)
Omni Charlottesville Hotel (drive 9min)
There are many hotels that are a bit further away up Rt. 29N as well that may be cheaper due to the distance away from campus.
Parking
There are many options for parking in and around the Charlottesville area. The closest parking garage to the event venue is called Central Grounds Garage. The garage address is:
400 Emmet St. S.
Charlottesville, VA 22903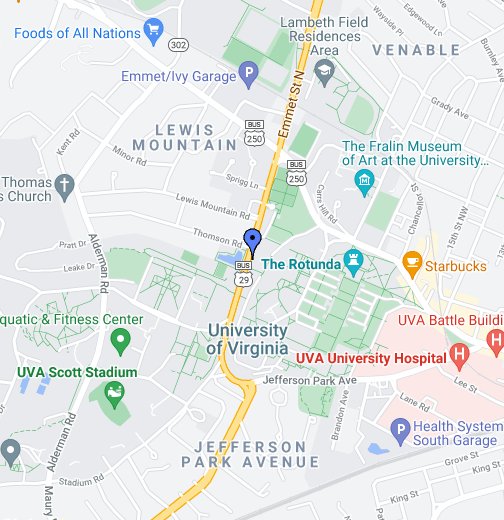 Payment methods (credit card & cash) in the entrace to the elevators on each level. Additionally there is the ParkMobile App (Zone 5515) which can be used to conveniently update your parking information.
Additionally we have a map of the UVA parking lots that can be found here if you would like to seek other parking accomodations.